[projecto em desenvolvimento] | [on-going project]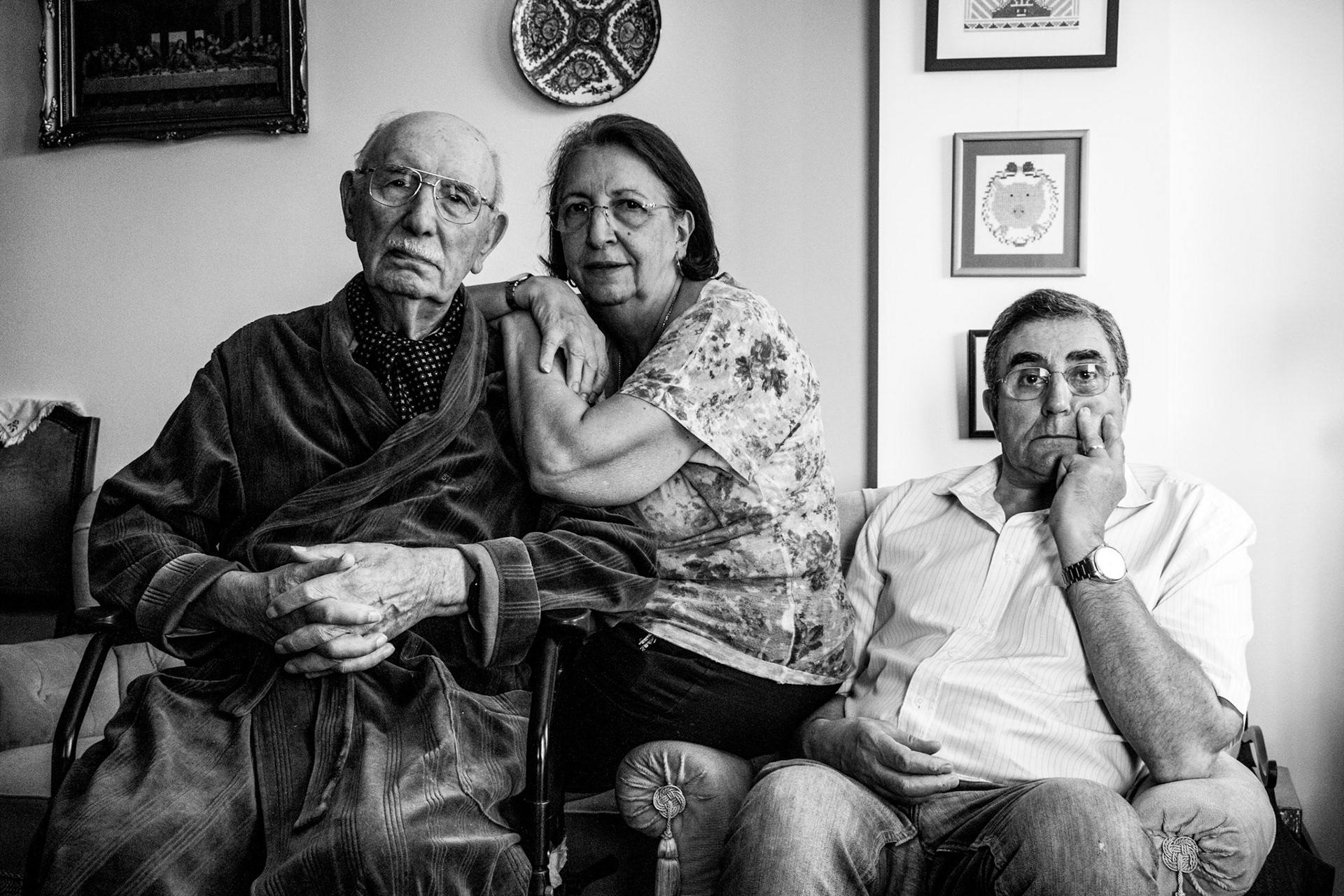 [PORTUGUÊS]
Há em Portugal cerca de 1,4 milhões cuidadores informais, um aumento muito significativo, visto que em 2019 contavam-se cerca de 800 mil. O aumento ficou a dever-se à pandemia de COVID-19 e à falta de respostas sociais para os cuidadores informais, pese embora ter sido, entretanto aprovado o Estatuto do Cuidador.
Considera-se cuidador informal aquele que presta cuidados não remunerados a alguém com uma doença crónica, deficiência ou outra necessidade de cuidados de saúde prolongados fora de um quadro profissional ou formal. "É um trabalho invisível mas extremamente valioso. A actividade (…) valerá em Portugal quase 333 milhões de euros por mês, cerca de 4 mil milhões de euros por ano. É o valor económico das horas de trabalho dos cuidadores informais estimado num estudo pedido pelo Governo (…)." 
Os cuidadores informais enfrentam no seu dia-a-dia enormes desafios, quer do ponto de vista físico, quer emocional, configurando-se uma experiência simultaneamente de emoções positivas e negativas. Muitos vêem-se forçados a deixar de trabalhar para poder garantir os cuidados necessários e muitos acabam por se ter de isolar do mundo para assegurar esses cuidados.
Nasceu assim, em 2018 o "Cuida(dor)", projecto que visa documentar o dia-a-dia do cuidador informal e que, continua, em desenvolvimento.
A minha mãe, há cerca de dez (10) anos pediu a reforma antecipada de forma a poder cuidar dos pais, ambos a necessitar de cuidados permanentes. Actualmente a minha mãe é a cuidadora informal do meu avô, pelo que passei muitos dias a acompanhá-los e a fotografar as rotinas. Com a pandemia de covid-19 a situação agravou-se, os cuidados redobraram-se, o isolamento ficou mais tangível, tudo ficou mais difícil. E ainda assim, os dias continuam a correr.
[ENGLISH]
There are 1,4 millions informal caregivers in Portugal. It is a very alarming increase since in 2019 they were approximately 800,000. That is explained by the COVID-19 pandemic and also the lack of social responses for the caregivers, even though the Statute of the Caregiver was finally recognized in the legislation.
Informal care givers are those who offer some form of unpaid non-professional care to a friend or family member with a chronic illness, disability or long lasting health or care need. This is a sensitive and sometimes invisible role, but it is an invaluable "job" given the magnitude of the task and the dedication of the individuals who perform it.
Such a selfless commitment to a loved one can inevitable take a mental and physical toll on a population with a strong presence in the national workforce. 
Informal care givers often find that it can be a huge struggle to balance their responsibilities in work with their caring responsibilities. Due to the lack of support and flexible working policies many have no other choice but to give up employment opportunities and consequently suffering not only from loss of income, negative impact to pensions due to early-retirement, but also from social isolation. 


"CUIDA(DOR)" started in 2018 to raise awareness and document the state of informal care giving in Portugal by portraying the daily life of a care giver and her loved one, a daughter taking care of her father: my mother and my grandfather. This is an ongoing project.




Around ten (10) years ago my mother chose to retire early to be able to take care of her parents both needing permanent care. At the moment my mother is my grandfather's informal caregiver. With the COVID-19 pandemic outbreak everything became more difficult, doubling precautions became the norm and isolation is now more tangible than ever. Still life goes on.
* "Cuidador" means carer in Portuguese, written as the title is a word play as "cuida" means to care and "dor" means pain, summarizing in a way the life of a care giver.