(projecto em desenvolvimento) | (on-going project)
[PORTUGUÊS]
A Docapesca – Portos e Lotas, SA tem a seu cargo o serviço público da prestação de serviços de Primeira Venda de Pescado.
A vida na lota de Matosinhos começa cedo. Ao nascer do dia as embarcações começam a regressar à lota. A azáfama começa com o descarregar do peixe. Os pescadores aglomeram-se nos pontões e as gaivotas aproximam-se.
Mas não é só nos pontões que a vida na lota acontece, desde cedo começam a chegar pessoas para os leilões e muitas outras tarefas são cumpridas afastadas dos pontões.
[ENGLISH]
Docapesca – Portos e Lotas, SA is a state-owned company that provides the public service of organizing the first sale of fish and supports the fishing and fishing ports sector.
Life in the Matosinhos fish market starts early. At dawn the boats begin returning to the shore. The hustle and bustle begins with the unloading of the fish. Fishermen flock to the pontoons and the seagulls are approaching.
But it is not only in the pontoons that life in the fish market happens, people start to arrive to the auctions and many other tasks are done away from the pontoons.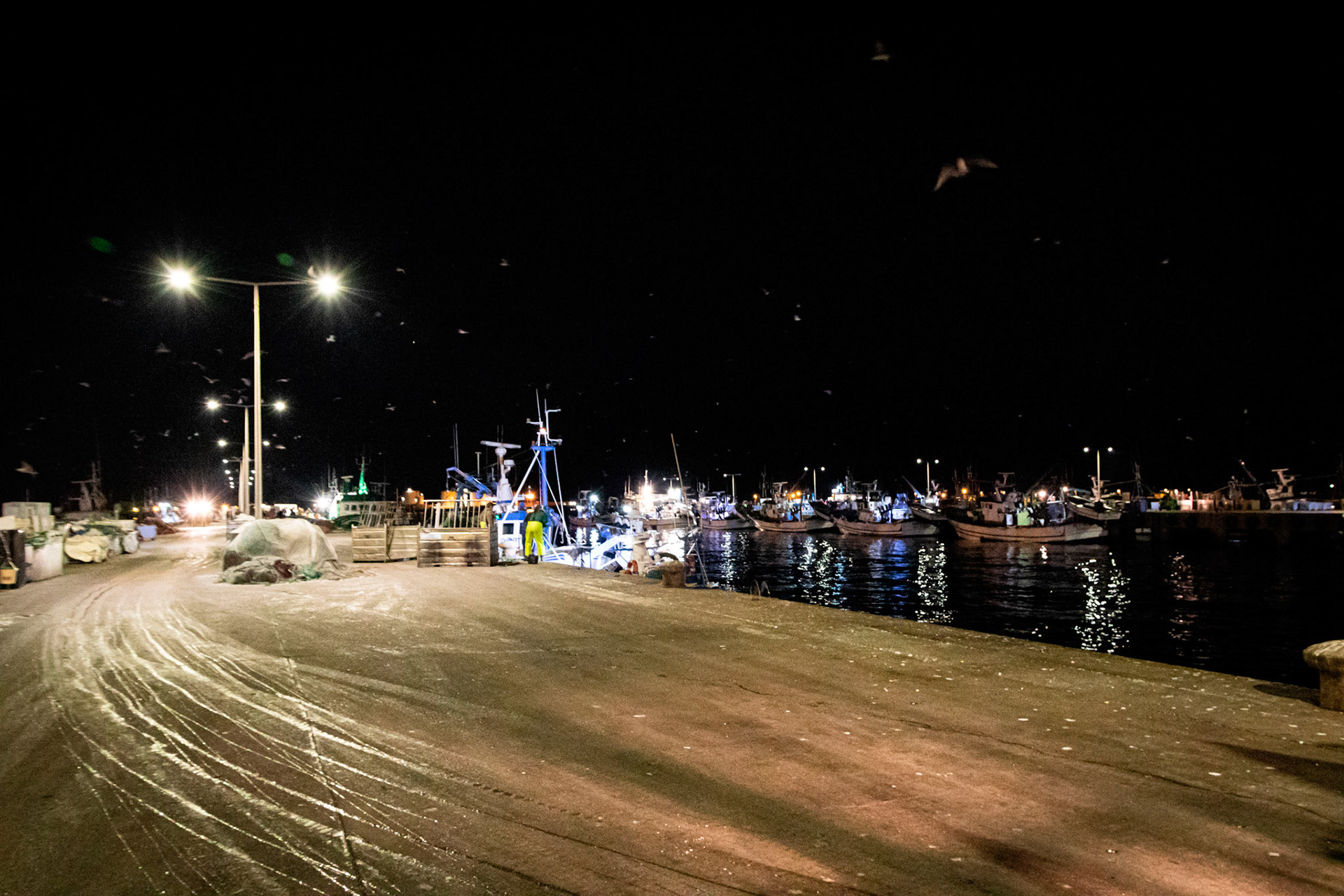 Capítulo II
As comunidades piscatórias
Chapter II
Fishing communities

[PORTUGUÊS]
Nas zonas ribeirinhas e litorais é comum encontrar pequenas comunidades piscatórias, associadas à pequena pesca, utilizando modelos sustentáveis de exploração dos recursos haliêuticos.
As Comunidades Piscatórias constituem núcleos populacionais muito individualizados, formados por famílias geralmente numerosas e bastante dependentes do dinamismo gerado pela pesca. O sentido de comunidade é tão forte que acabam a ficar isoladas da restante urbe em que se inserem.
[ENGLISH]
In riverside and coastal areas it is common to find small fishing communities associated with small-scale fishing, that use sustainable models of exploitation of fishery resources.
The fishing communities are highly individualized population centers, formed by large families and very dependent on the dynamism generated by fishing. The sense of community is so strong that they end up being isolated from the rest of the city in which they are integrated.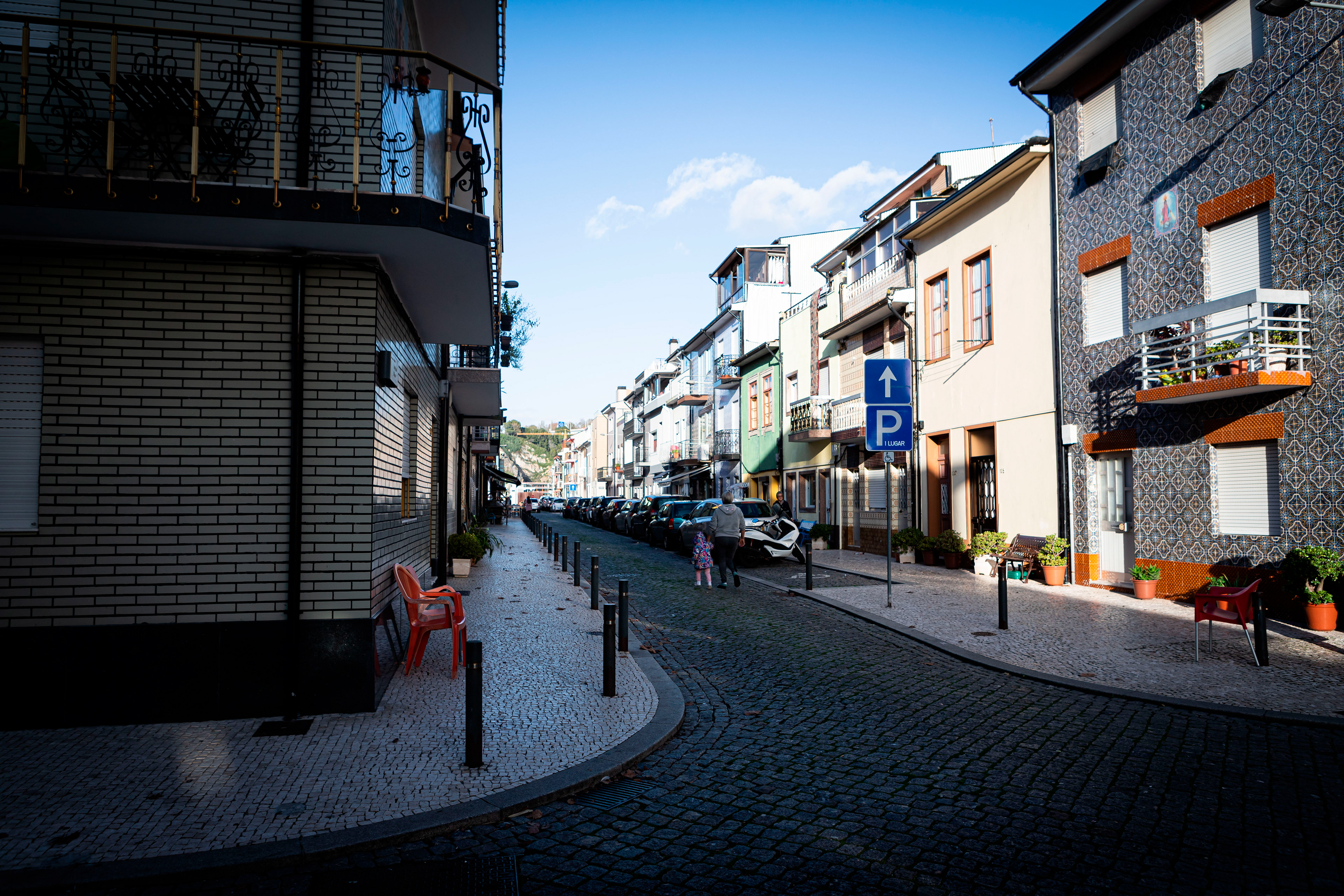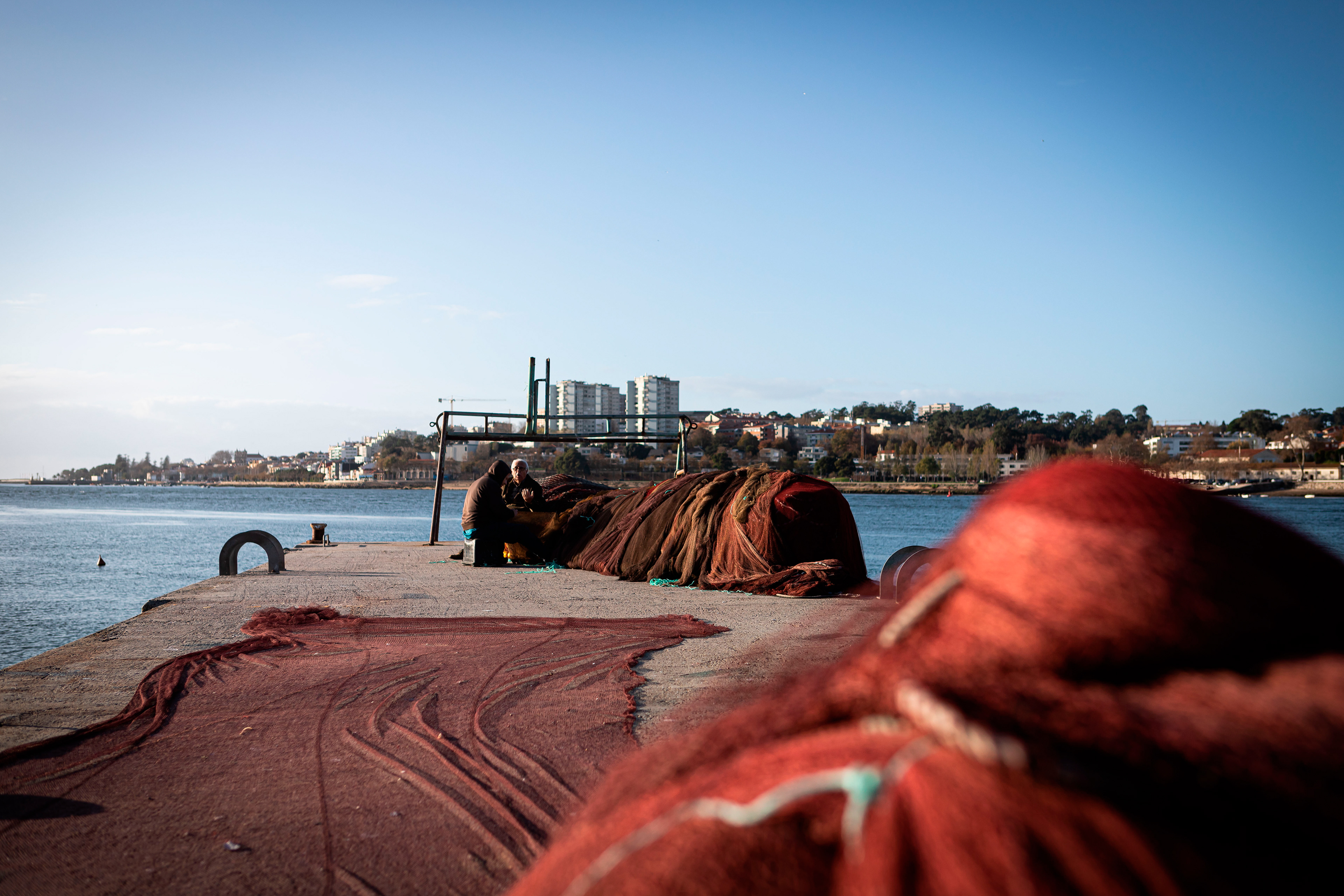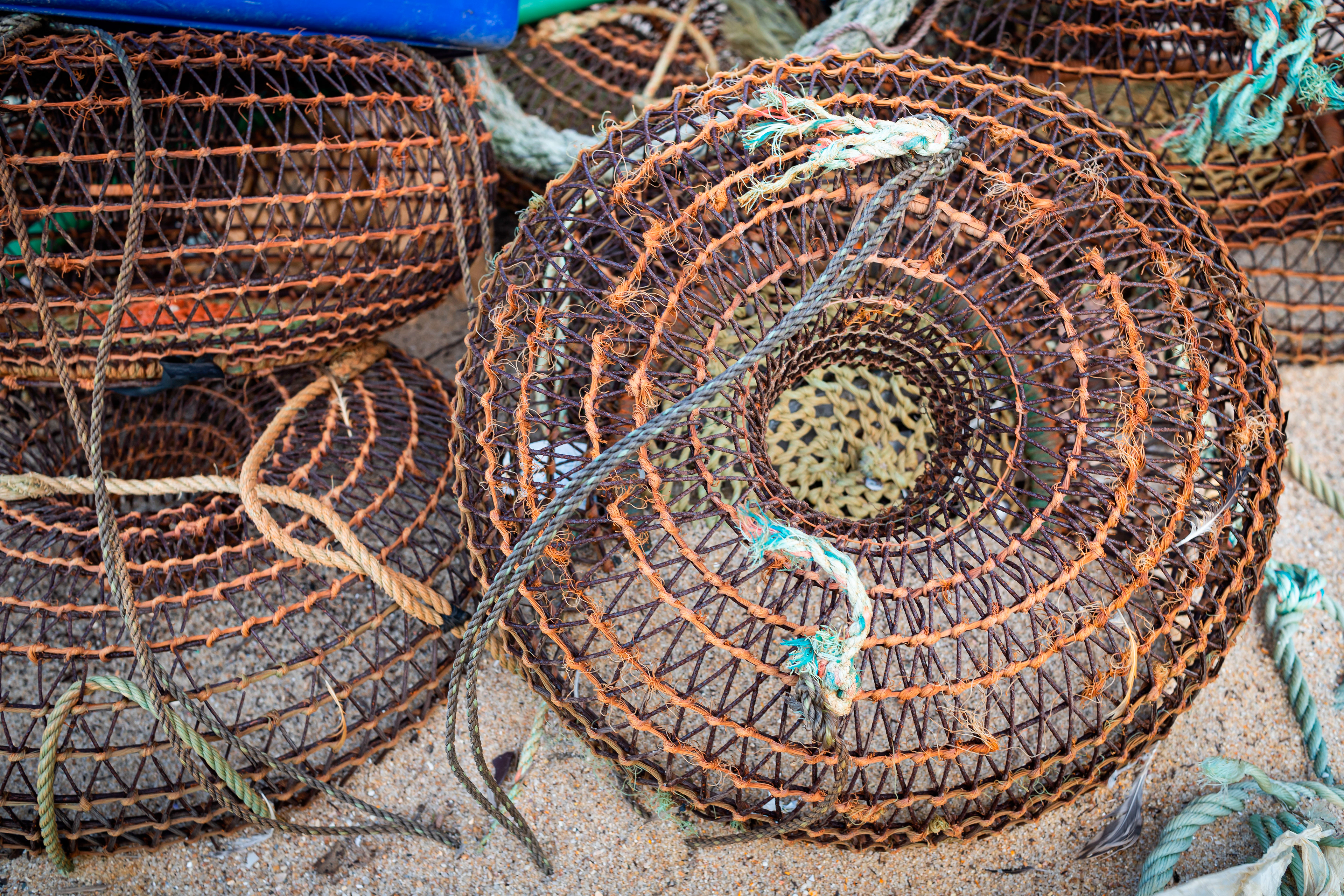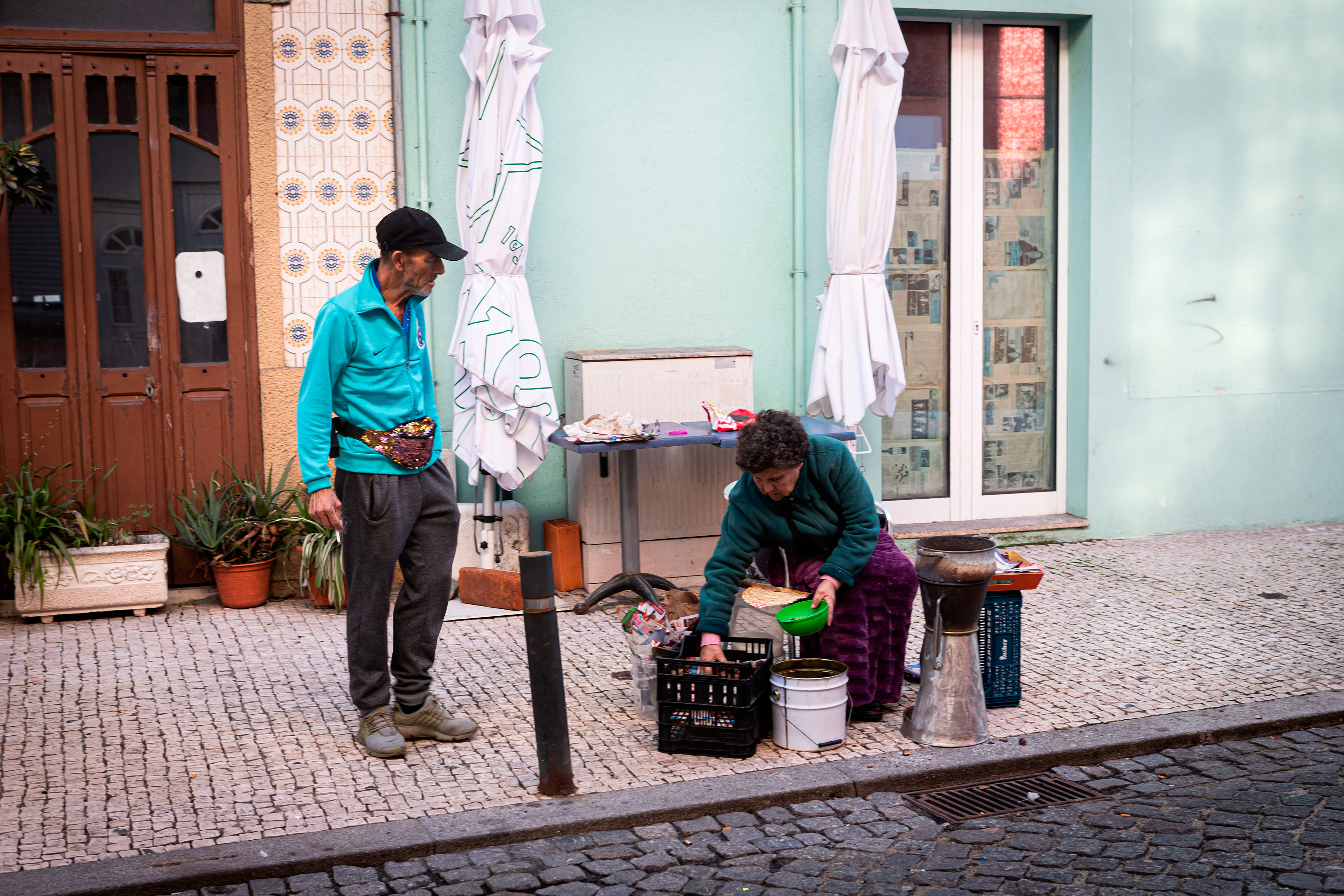 [PORTUGUÊS]
As mulheres continuam a desempenhar um papel fundamental nas comunidades piscatórias. 

Quase todas nasceram já ligadas à pesca. Nasceram na praia e foram criadas no meio de barcos e redes de pesca. São mulheres de mar, casadas com o mar. É a elas que competem os encargos familiares, a gestão da casa e dos filhos. São as responsáveis pela gestão financeira das famílias.




Na Afurada, uma freguesia de Vila Nova de Gaia, é frequente ver estas mulheres junto aos tanques comunitários frente ao rio a lavar a roupa. Todas dizem que têm máquina de lavar a roupa em casa mas que preferem lavá-la nos tanques porque, além de ser uma grande ajuda na economia doméstica, poupando água, a roupa fica mais bem lavada. As cordas da roupa frente aos tanques parecem um intricado jogo mas não é nada que as pare, todas sabem qual a sua corda e como fazer para lhes chegar para deixar a roupa acabada de lavar a secar por um ou dois dias, conforme as condições meteorológicas o permitirem.
[ENGLISH]
Women still play a key role in fishing communities. Most of them were already born with strong ties to fishing. They were born on the beach and raised in the midst of boats and fishing nets. They are women of the sea, married to the sea. They are in charge of the family duties, managing home and children. They are responsible for the financial management of families.
In Afurada, a parish of Vila Nova de Gaia, women are often found around the community tanks in front of the river washing their clothes. They all say that altough they have a washing machine at home they prefer to wash it in tanks because, in addition to being a great help in the domestic economy, saving water, the clothes get better washed. The clothes ropes in front of the tanks look like an intricate game, but that doesn't stop them, everyone knows which rope belongs to which how to get to theirs to let the freshly washed clothes dry for a day or two, depending on the weather.